May 2019 Babacorn-Bricks Box Reveal! 😃
This months Box contained all of these amazing goodies for just £17.95 (plus £3.95 UK P&P) Lovely comments from happy Babacorn-Bricks Buddies are flooding in!
Inside the May 'Creatures Great and Small' box was....
*5 LEGO® Minifigures in our Minifigure Surprise Bags
* LEGO® Chima Winzar Polybag with Minifigure and vehicle
* May Accessories bag - Crazy Critters, including crocodile, teddy, snake, spiders, rat, frog, and more...
⭐️
* Set of 3 (we gave you an extra one!) light up bricks
* LEGO® Unikitty Minifigure  
* Dinosaur mini-build
* 1 item especially chosen for you! (rrp £4-6, example in this picture is LEGO city microlight set) 
 
As well as all this, sweets, chocs, stickers, cards and eraser all beautifully gift wrapped!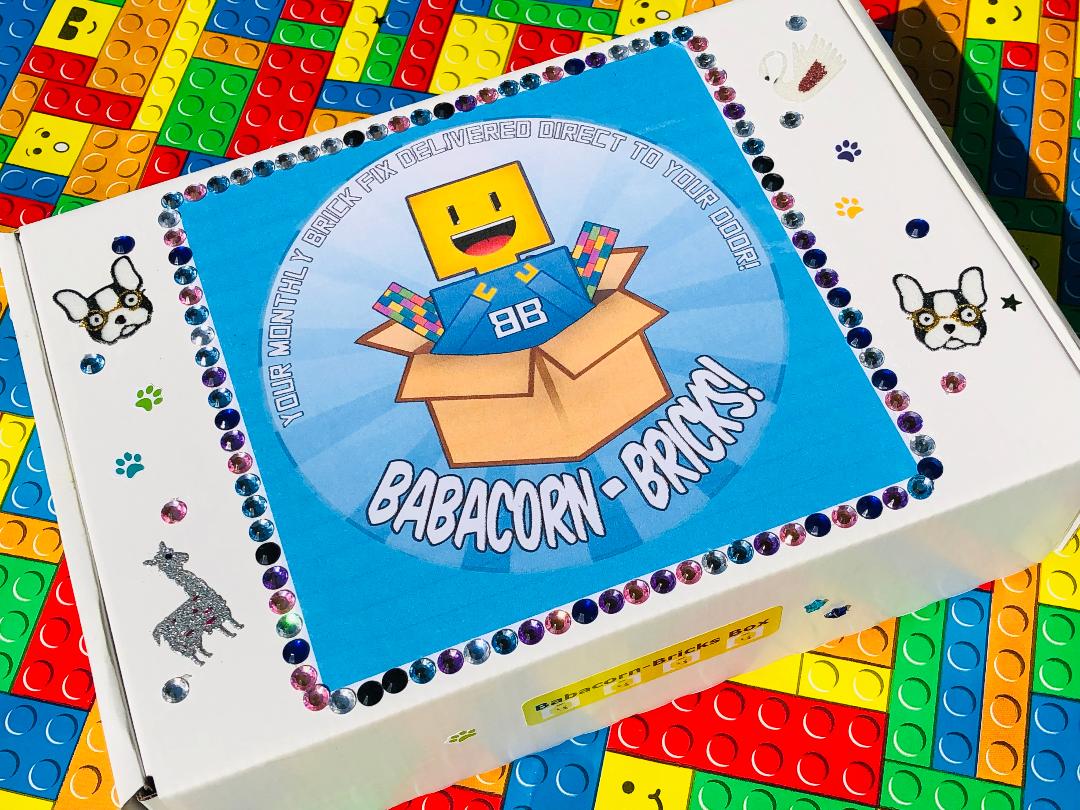 You can also get a one off box like this (contents will vary) for £18.95- no subscription a one off purchase, great for birthdays and special occasions.