The Award Winning Brick Lovers Subscription Made With You In Mind!
*Monthly subscription containing a minimum 10 LEGO® and brick themed items
*1 LEGO® item each month specially selected for you
*5 items are guaranteed LEGO® minifigures in our beautifully presented 'minifigure surprise bags' 
*LEGO® gift included in your birthday month 
Plus much much more!...
COUNTDOWN TO JANUARY SUBSCRIPTION
JANUARY 2021 THEME

 
'HAPPINESS!'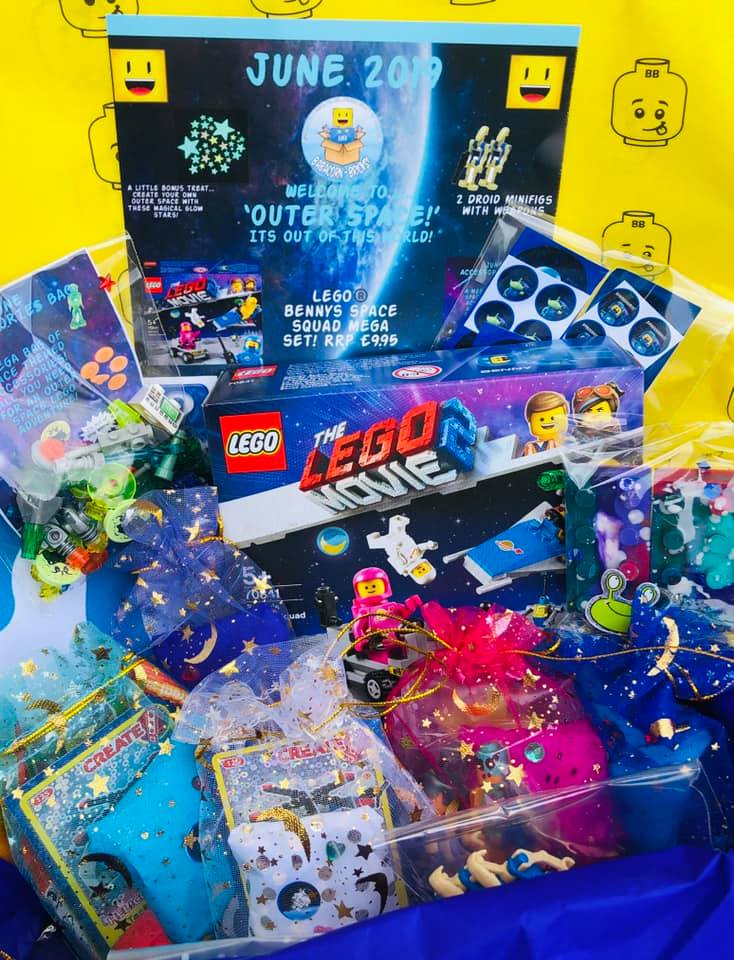 £17.95 per month
Postage
£3.95 UK  £15.95 Worldwide
£16.95 per month 
(Billed £50.85 every 3 months)
Postage
£3.95 UK  £15.95 Worldwide
£16.45 per month 
(Billed £98.70 every 6 months)
Postage
£3.95 UK  £15.95 Worldwide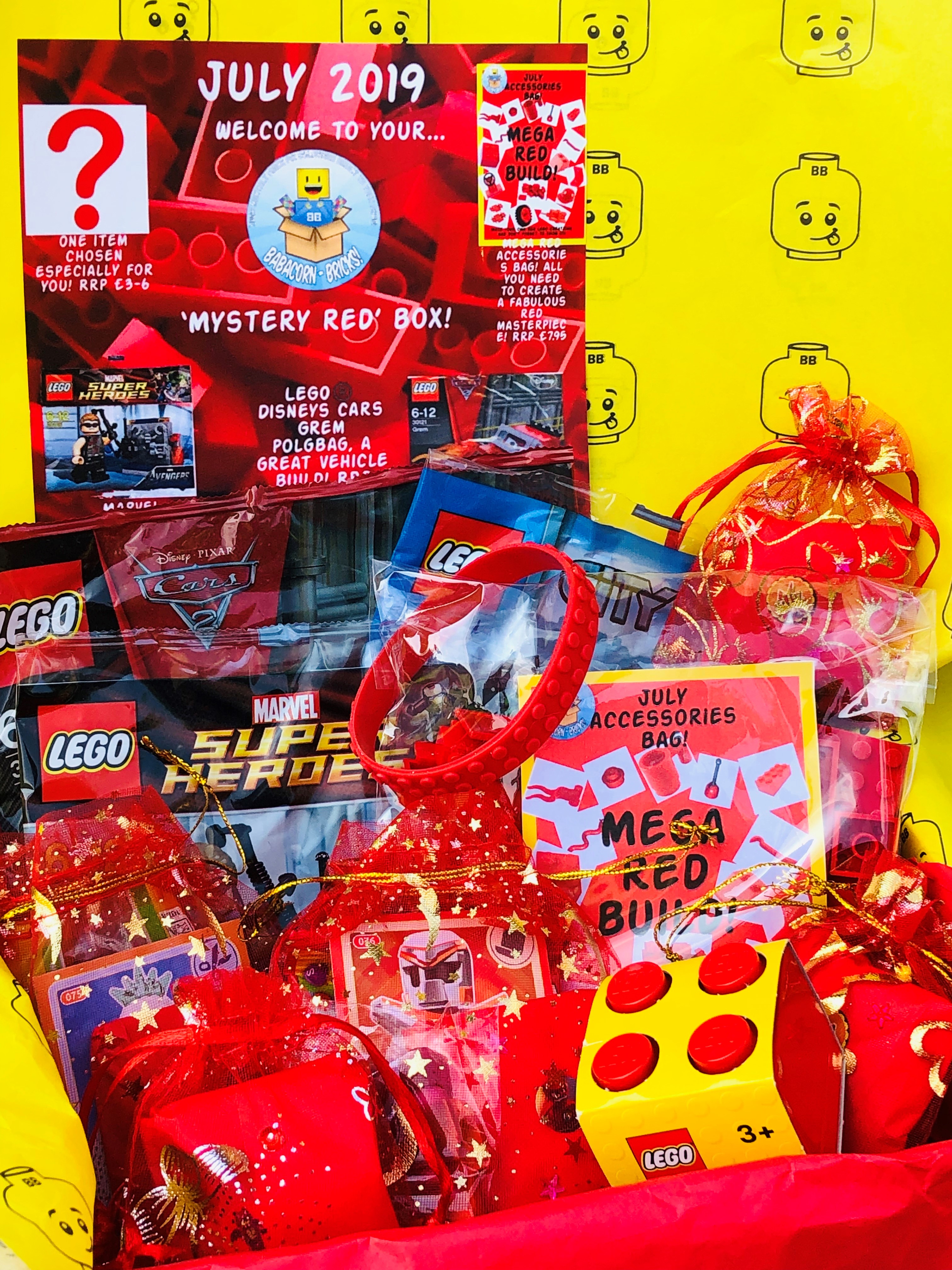 £17.95 every 2 months 
Postage
£3.95 UK  £15.95 Worldwide
1. Choose One Of Our Flexible Plans
Choose from one of our flexible plans. We offer rolling 1, 3, and 6 month plans for a box each month. There is also the option of a bi-monthly plan for those of you who would rather have a box every 2 months.
You are free to pause or cancel your plan at any time!
2. Tell Us More About The Recipient
We will ask you for the name, birthday and interests of the recipient. S/he will receive a birthday card and gift in their birthday month box. We want to get to know you, become friends with everybody and deliver a very unique experience. 

3. Wait For Your Box To Be Delivered
Each month, 1 item in the box will be especially chosen for the recipient (based on info you have given us on sign up), the rest of the box will be the monthly theme which all subscribers receive.
We thoughtfully select at least 10 goodies each month including genuine LEGO® minifigures, polybags, sets, brick themed stationery, gifts, accessories, stickers, major brand compatible items, sweet treats, crafts and much more! 
You will also receive a copy of our exclusive mini comic each month - made just for you and full of your builds, contributions, photos and drawings - along with puzzles, games, fun-facts and exclusive competitions.
Plus! One LEGO® item selected especially for you every month! 
Cut off date for each months subscription is the 13th, 
boxes will then be shipped from 16th-19th of each month. 
Your box arrives and our Babacorn-Bricks Buddy will 
enjoy hours of fun discovering all their amazing goodies! 
UK subscribers can expect to receive their box within 3-4 working days, Worldwide shipping times vary depending on country but average 10-14 days.
One-Off Box!
£18.95 No subscription required - one off payment 
Postage
£3.95 UK  
£15.95 Worldwide


LEGO® is a trademark of the LEGO group of companies which does not sponsor, authorize or endorse this site.
Minifigure Photographs across our Website kindly given with the permission of World In Bricks, the amazing Minifigure Photographer! Please check out more of their work at  World In Bricks on Instagram