Countdown To October

Subscription 
Frequently Asked Questions
What will I receive in my Babacorn-Bricks Box?
You will receive a mix of a guaranteed 10 brick themed, LEGO®️ and custom goodies each month for only £17.95 (plus £3.95 P&P UK)
Each box contains a guaranteed 5 LEGO® Minifigures in our Minifigure surprise (Please see our Minifigure Surprise Blog for more Info) and at least 5 other items which could include LEGO® construction sets, polybags, more Minifigures and custom brick themed/inspired stationery, accessories, stickers, sweet treats and much more! Tell us a little about the recipient when you subscribe and we will select one item each month, specially chosen with them in mind.
You also receive a gift in your birthday month box!
How will my box be personal to me?
When you subscribe we ask you to enter a few details about the subscriber so that we can get to know them a little and try to make their box extra special for them. We ask you to provide their name and month of birth so that in their birthday month box we can add a special birthday gift and card. We also ask for their likes/ favourite themes etc and one of the 10 items each month we will specially choose for them. The more information you can give us the better, if one month we don't have a particular theme they love in stock, we will still choose something special that we think they will love!
Which countries do you ship to?
We are based in the UK although we do ship Worldwide. Please enter your details at checkout to see the postage costs for your country - you can check this before having to commit to your subscription or purchase.
What is the One-Time Box?
Want to try before you subscribe or maybe just after a one time gift for a birthday or other special occasion? The One-Time Box will give you the perfect idea of what you might receive in our monthly subscription boxes - and all finished off with sparkly shredding and sequins for the ultimate special treat!
The contents will be a surprise and to make it fair to our subscribers, you will receive a box made up of items that they have already had in previous boxes. One-Off Boxes contain a random 10 items (5 of which are our Minifigure Surprise) whereas subscription boxes may contain more than 10 and subscribers will receive bonus freebies and items exclusive to them at a lower price as a thank you for their commitment to subscribing. Please note that your box will be random and items will vary depending on what stock we have available. You will receive items from various past boxes and if you order more than one of these boxes some of the contents may be the same.
We will carefully source a mixture of 10 goodies including LEGO® polybags, minifigures, sets, LEGO and custom accessories, stationery, sweet treats and more!
Our subscription boxes can also be bought for a single month although with the One-Off Box, you don't have to wait for the shipping date of the monthly box (16th - 20th of each month) as your box will be shipped within 3 working days, and you don't have to worry about remembering to cancel! Find our One-Off box by following our Store link
Will my box contain genuine LEGO®?
Yes! The 5 Minifigures you will receive in your Minifigure Surprise bags are all genuine LEGO® figures, you will also get a mix of genuine LEGO® Polybags, Construction sets and accessories each month. Other items in your box will be LEGO/ Brick themed such as stickers, stationary, gifts, and toys and some accessories and specially selected items may be major brand compatible. There will always be a fair mix each month which guarantees you will always get some LEGO® items in your box.
When will my Babacorn-Bricks Box arrive?
Boxes are shipped from the 20th-25th of each month via Royal Mail 2nd Class delivery. UK residents can therefore expect to receive their boxes within 3-4 working days. International orders are sent via Royal Mail tracked and signed and will take anything from 10-14 days or more depending on your country.
How does the Babacorn-Bricks Box vary each month?
Each month we have a theme which we will announce on our Facebook and Instagram pages the month before. We will of course base the contents around this theme and ensure you always have a fab mix of exciting new items to look forward to!
What makes you different to other subscription boxes?
Here at Babacorn-Bricks we pride ourselves on our outstanding customer service. We really do want to get to know all of our subscribers and give you just what you want each month. Our boxes also have that 'personal touch' that you won't find with other boxes, we spend many hours carefully choosing and wrapping your special items and Minifigures so that your box is totally special to you and a real surprise and treat each month. No other box takes the time we do, it literally takes our little team hours, days and weeks to wrap and design all the elements that make up your box, It really is filled with love!
How does the cut-off date work?
Cut off date for each months box is midnight on the 13th and after this date you will receive the following months box. For example if you were to sign up on March 13th you will receive the March box, however if you sign up 14th March onwards you will receive the April box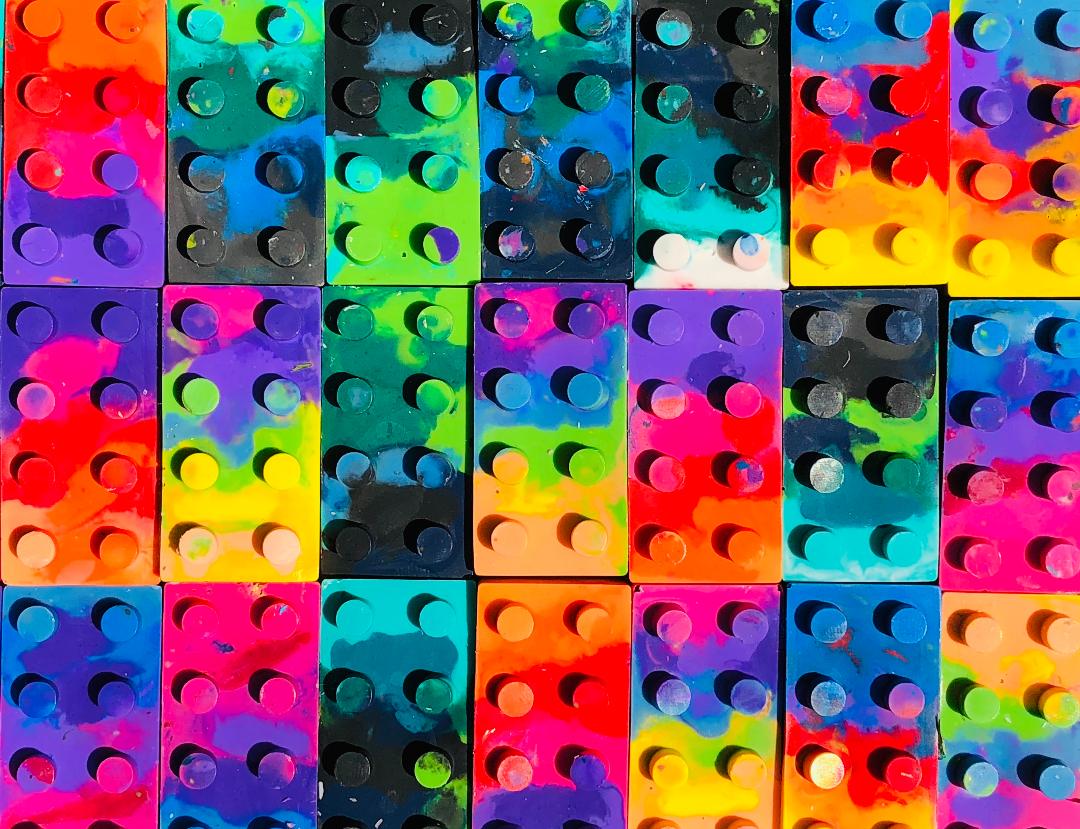 How do I update my account details?
When you place an order you are asked to create an account and login. From here you can go back and login at any time and update your account information. If you change your mind as to what the recipients favourite things or want to add to info already given, are please send us an email too at babacornbricks@aol.com otherwise we may not see the update.
Is it easy to pause or cancel my membership?
Yes! You can pause or cancel anytime by logging into your account and updating your details. We want you to feel totally comfortable about subscribing and cancelling, we know that not everyone can always afford a monthly subscription, or you might find you are drowning in LEGO and need a break! Please feel free to come and go as you wish, you will always be very welcome to come back and we are always extremely grateful that you gave us a chance in the first place!
What subscription plans are available?
You can opt to subscribe to our 1 month rolling plan for £17.95 (plus £3.95 Uk P&P) each month, there is also our Bi- Monthly plan, so the same price but every 2 months instead. We also offer 3,6 and 12 month plans where you pay for the amount of months you chose up front, but will get your boxes for a lower price as a thank you for your commitment. Click the Subscribe Now! button to find out more!
What payment methods do you accept?
Payment is via credit or debit card through our payment provider Stripe. Card details can be amended at anytime by logging into your account.
If you are unhappy with your box then of course you can send it back to us as long as the contents inside are unopened. If you find a fault with any items or a piece is missing, just send us an email at babacornbricks@aol.com and we will be in touch asap to sort it out for you. You can also message us on our Facebook Page. We want you to be 100% happy with your purchase and our excellent customer service is one thing we really pride ourselves on, you can be totally confident in your purchase from us!
How can I get involved and keep up to date with whats happening?
Please sign up to our emails for up to date news and going on. We also frequently post on our Instagram and Twitter accounts, and primarily on our Facebook page. On here you will find monthly competitions, funny LEGO pictures, hide and seek quizzes, and most importantly, pictures and reviews sent to us by our Babacorn-Bricks Buddies! We always welcome photos, videos and comments of your unboxing reveals, happy faces and ideas of what you would like to see more or less of, please keep in touch and get involved, you make us what we are!