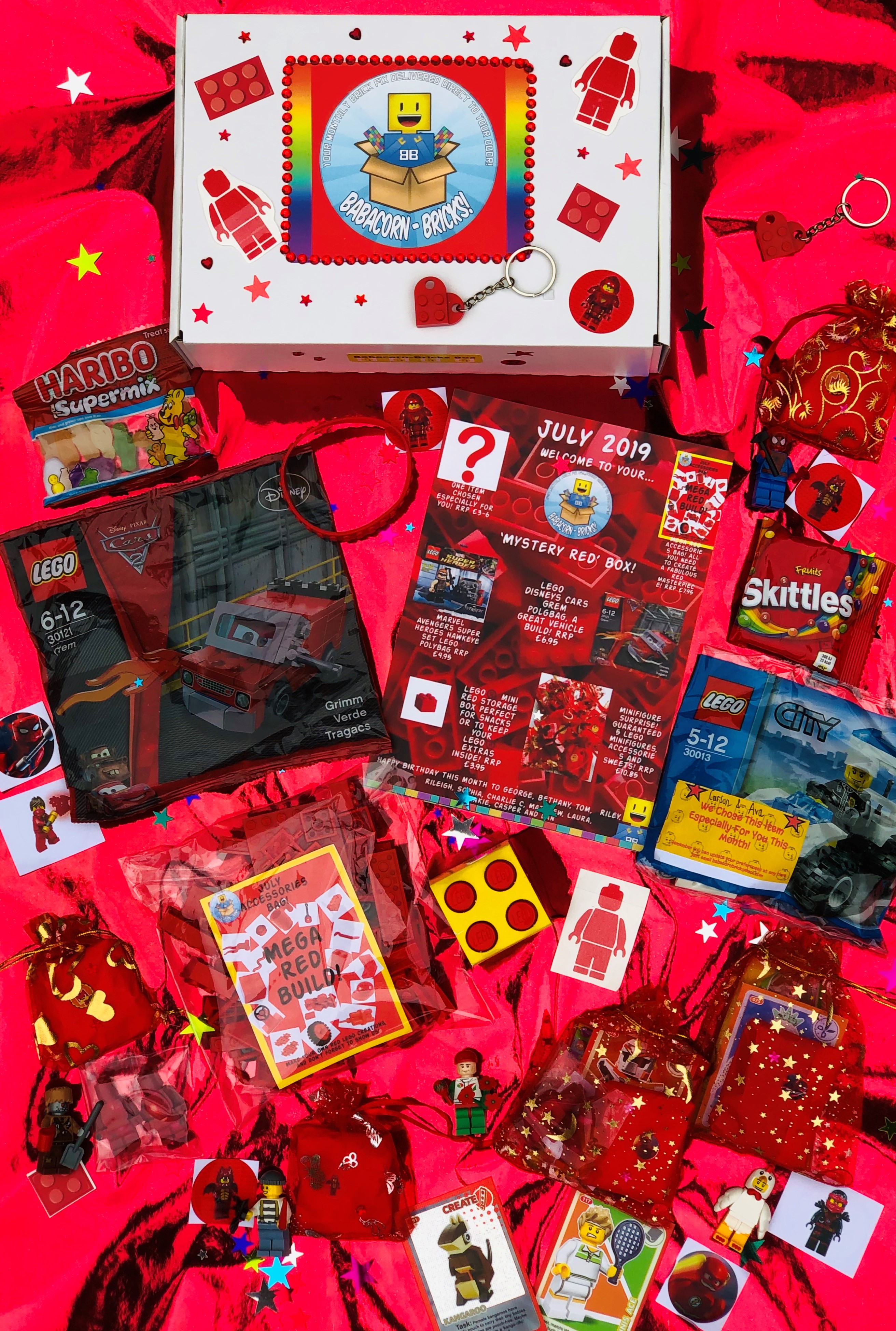 The July 2019 'Mystery Red' Box contained items worth over £30 all with a touch of red running through the box. 
The box top this month was also extra special with a few 'detachable' extras including stickers and red brick heart keyring. 
Box contents included:
*LEGO® Disney Cars 2 Grem Polybag.  RRP £6.95
*LEGO® Marvel avengers Super Heroes Hawkeye set Polybag.  RRP £4.95
*Mega Red Build Accessories Bag - A supersize bag of LEGO® red accessories to add to your collection and create new builds with.  RRP £7.95
*LEGO® Mini Red Storage Box - Perfect for snacks or to keep special LEGO® extras and secrets inside! RRP £3.95
*Minifigure Surprise Bags - 5 Bags containing 5 LEGO® Minifigures, Collector Cards, Sweet Treats, Red Brick Bangle, Red Minifigure Crayons, Stickers, Brick Tape and Accessories.  RRP £10.85
*1 Item especially chosen for you RRP £3 - £6
Each box was as always finished off with sparkles and shredding and gift wrapped for the ultimate special red treat!
Don't miss out on next months theme, the August Box will be Ninjago!