Blue Box from our November 'Pink or Blue It's Up To You!' Brick lovers box!
💙💙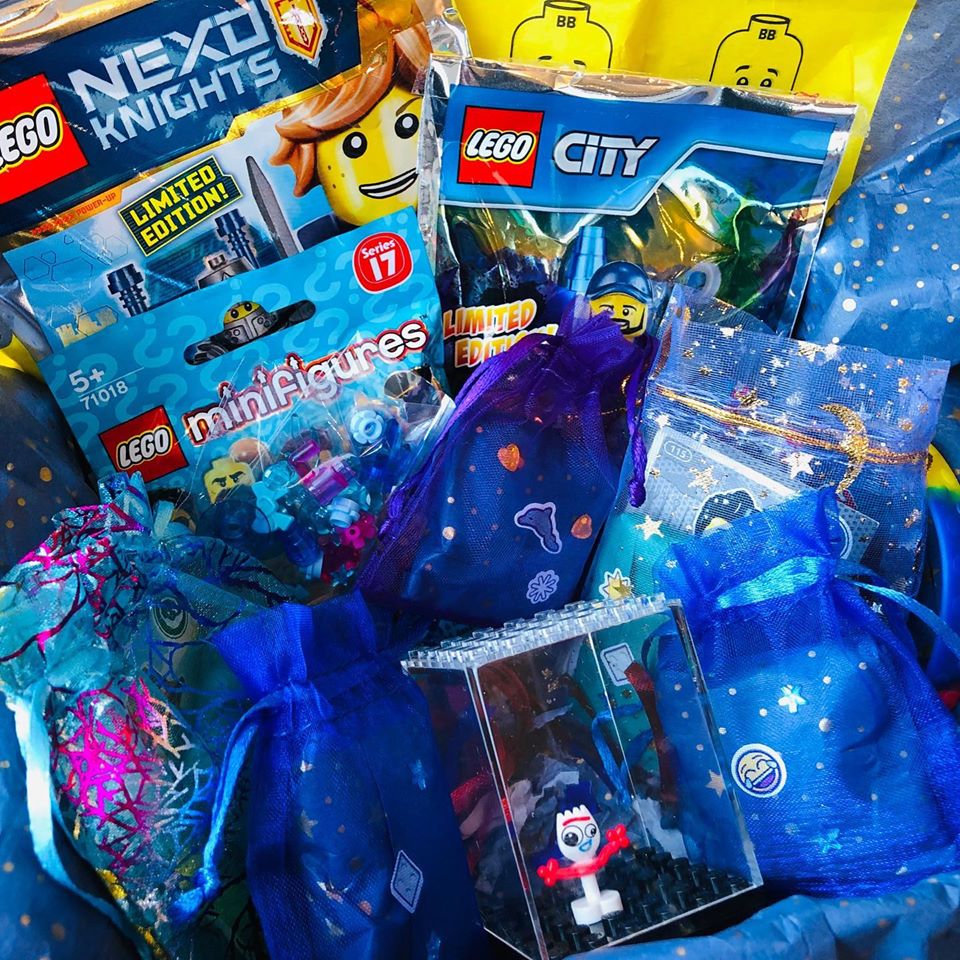 💙
Included was:
LEGO® Limited Edition Police Buggy Polybag
LEGO®
®

Series 17 Minifigure Blind Bag

 

 
1 LEGO® Item chosen especially for you worth £3-6 (Example in photos is Nexo Knights Polybag)
5 guaranteed LEGO® Minifigures in our Minifigure Surprise Bags including stickers, brick tape and accessories.
Compatible Mini Forky Figure
6x6 Minifigure Display Box
Blue Themed Random Accessories
Stickers, sweet treats and lots of other little blue themed bits and bobs!
💙💙💙💙💙
Feel free to post to the page any photos or videos and let us know what you think of your boxes!