October 'No Tricks, Lots of Treats' Brick lovers box! 
This was the first month showcasing our new box designs- please be sure to give us your thoughts and if you would prefer the old box back!!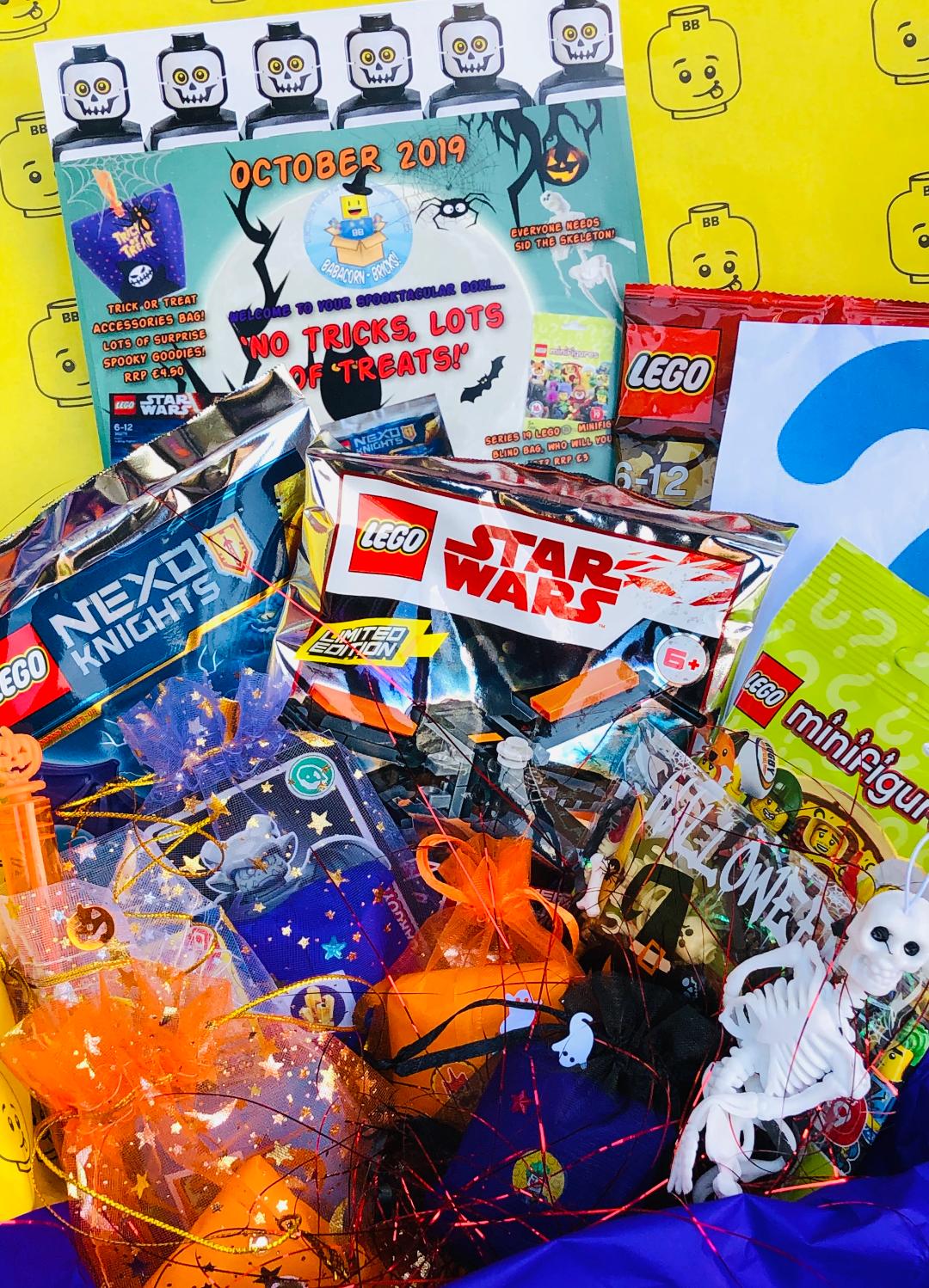 Included was:
LEGO® Star Wars X-Wing Polybag
LEGO® Nexo Gargoyle Polybag
5 guaranteed LEGO® Minifigures in our Minifigure Surprise Bags including at least 1 monster
October Halloween Themed Accessories Bag
One item chosen especially for you! Worth £3-£6 (Example in pic LEGO® Nexo Knights Robin Minifigure Polybag)
Stickers, sweet treats and lots of other little Halloween bits and bobs!
😆
🎃👻
Thank you for your reveal photos so far, we will start posting them soon, Feel free to post to the page any photos or videos and let us know what you think of the new boxes!